Ready to Find Your League?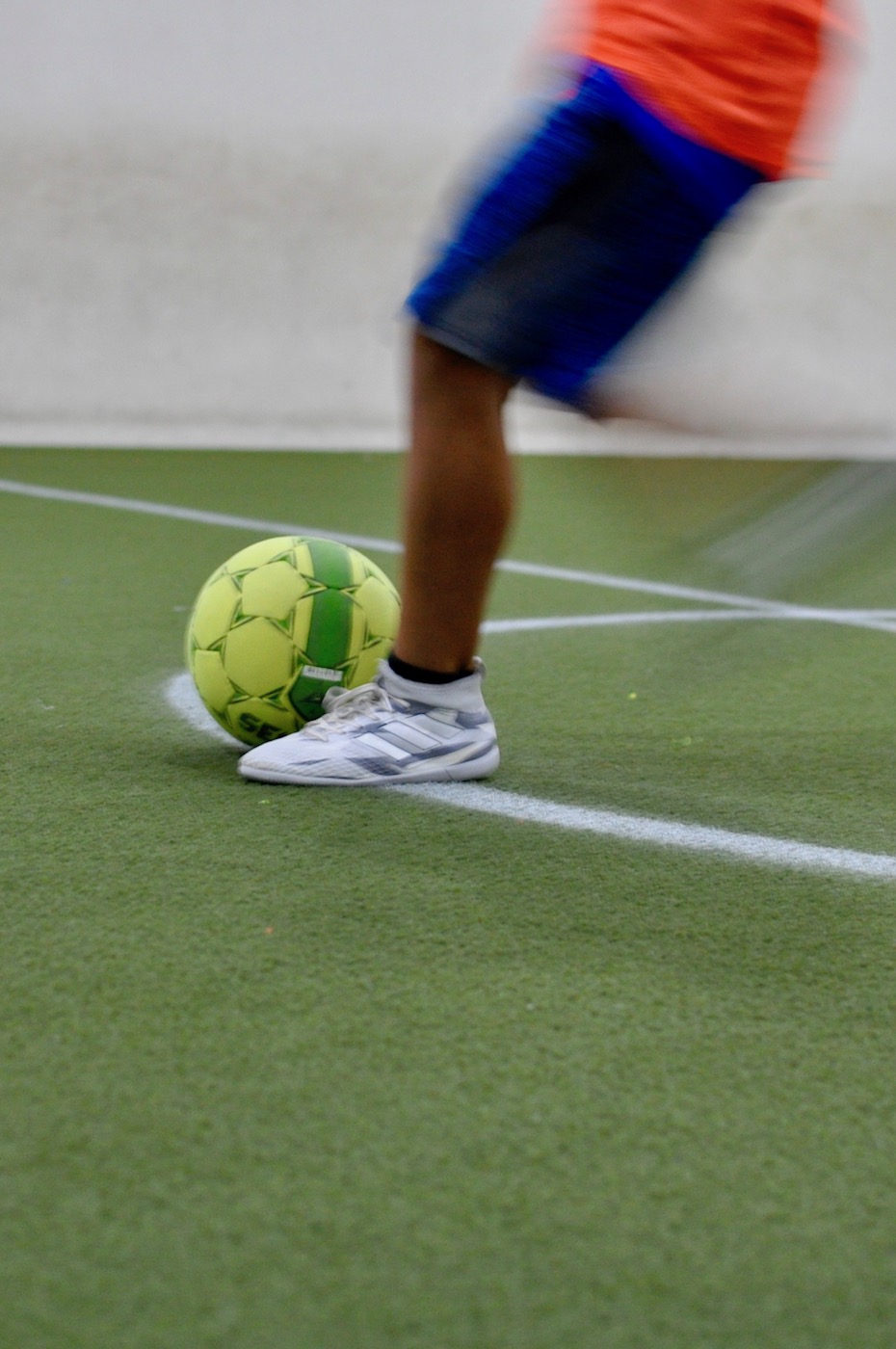 Playing indoors is great fun.  You never have to worry about the weather closing the fields.  It also works on a player's first touch, fitness, and speed of play.  We play 5v5 with a maximum of 8 players on a team.  Player requests will be taken into account but we'll also make every effort to make even teams.  There are NO practices just two 25 minute weekly games for six weeks for recreation players born in '08-'11.  Games are either back to back or have a 30 minute break in between.  Ages are based on your child's birth year.   Sign up now as space is limited.  Don't be left out this season!
The winter season will be
SUNDAYS 1/5/20 - 2/9/20 for birth years 2010 & 2011
TUESDAYS  1/7/20 - 2/11/20 for birth years 2008 & 2009
BOTH DIVISIONS ARE CURRENTLY FULL.  Please email [email protected] to be put on the waiting list.
2010/11 Division
Sunday, January 5
12:30pm
Blue
vs.
Orange
1pm
Orange
vs.
Yellow
1:30pm
Black
vs.
Blue
2pm
Yellow
vs.
White
2:30pm
Red
vs.
Black
3pm
White
vs.
Purple
3:30pm
Teal
vs.
Red
4pm
Purple
vs.
Teal
Sunday, January 12
12:30pm
Black
vs.
White
1pm
White
vs.
Teal
1:30pm
Purple
vs.
Black
2pm
Teal
vs.
Yellow
2:30pm
Orange
vs.
Purple
3pm
Yellow
vs.
Blue
3:30pm
Red
vs.
Orange
4pm
Blue
vs.
Red
Sunday, January 19
12:30pm
Red
vs.
Purple
1pm
Purple
vs.
Yellow
1:30pm
White
vs.
Red
2pm
Yellow
vs.
Black
2:30pm
Orange
vs.
White
3pm
Black
vs.
Teal
3:30pm
Blue
vs.
Orange
4pm
Teal
vs.
Blue
Sunday, January 26
12:30pm
Orange
vs.
Teal
1pm
Teal
vs.
Purple
1:30pm
Black
vs.
Orange
2pm
Purple
vs.
Blue
2:30pm
Red
vs.
Black
3pm
Blue
vs.
White
3:30pm
Yellow
vs.
Red
4pm
White
vs.
Yellow
Sunday, February 2
12:30pm
Teal
vs.
Purple
1pm
Purple
vs.
White
1:30pm
Yellow
vs.
Teal
2pm
White
vs.
Black
2:30pm
Orange
vs.
Yellow
3pm
Black
vs.
Blue
3:30pm
Red
vs.
Orange
4pm
Blue
vs.
Red
Sunday, February 9
12:30pm
Orange
vs.
Purple
1pm
Purple
vs.
Black
1:30pm
White
vs.
Orange
2pm
Black
vs.
Teal
2:30pm
Red
vs.
White
3pm
Teal
vs.
Blue
3:30pm
Yellow
vs.
Red
4pm
Blue
vs.
Yellow
2008/09 Division
Tuesday, January 7
5:30pm
Blue
vs.
Yellow
6pm
Yellow
vs.
Orange
6:30pm
White
vs.
Blue
7pm
Orange
vs.
Red
7:30pm
Black
vs.
White
8pm
Red
vs.
Black
Tuesday, January 14
5:30pm
Orange
vs.
Blue
6pm
Blue
vs.
Black
6:30pm
White
vs.
Orange
7pm
Black
vs.
Yellow
7:30pm
Red
vs.
White
8pm
Yellow
vs.
Red
Tuesday, January 21
5:30pm
Yellow
vs.
Orange
6pm
Orange
vs.
Black
6:30pm
White
vs.
Yellow
7pm
Black
vs.
Red
7:30pm
Blue
vs.
White
8pm
Red
vs.
Blue
Tuesday, January 28
5:30pm
Blue
vs.
Yellow
6pm
Yellow
vs.
Red
6:30pm
Black
vs.
Blue
7pm
Red
vs.
Orange
7:30pm
White
vs.
Black
8pm
Orange
vs.
White
Tuesday, February 4
5:30pm
Red
vs.
White
6pm
White
vs.
Yellow
6:30pm
Blue
vs.
Red
7pm
Yellow
vs.
Black
7:30pm
Orange
vs.
Blue
8pm
Black
vs.
Orange
Tuesday, February 11
5:30pm
Black
vs.
Blue
6pm
Blue
vs.
Yellow
6:30pm
White
vs.
Black
7pm
Yellow
vs.
Red
7:30pm
Orange
vs.
White
8pm
Red
vs.
Orange